The Porsche 911 Carrera 991 Buyers Guide
Thinking of buying a Porsche 911 Carrera 991? Our Porsche 911 991 buyers guide helps you avoid potential mechanical issues before you buy a 911 Carrera 991.
If you're just about to take the leap and buy a used Porsche 911 Carrera 991, this guide will highlight some of the technical issues to be aware of and we share a few opinions you might consider, before you commit to buy. The early 991 cars still carry quite a price premium, but with good sales of the newer 992 version, prices should begin to drop.
Finding the right car is never simple, but with some luck and armed with the right information, you might be able to pick up a bargain. Early cars with varying mileage are available at prices the reflect not only their demand but the short supply. Porsche averages sales of approx. 9000 new 911 models a year in the USA, so there is never an overabundance of used cars to choose from.
How Do You Tell A Good Porsche 911 991 from a Bad One?
Our guide to buying a Porsche 911 991 will help you find the bargain and avoid the bad investment. There's no fluff or niceties here – there are plenty of resources online that bash on about horse power, cosmetic variants and the niceties of the 991. All well and good, but how do you tell a good 911 991 from a bad one? What are the potential pitfalls? What known problems exist and how do you avoid them? We have the answers you need.
We concentrate on the technical things that might cost you money later if you weren't aware of them prior to buying the car. The good news is the Porsche 911 991 is solid, reliable are there aren't many bad ones.
What Do We Know About the Porsche 911 991 Carrera So Far?
The 911 Carrera 991 was launched in 2012 model year and production of the 991 generation only recently ended on December 20, 2019. With more than 233,000 units produced over a seven-year period, there are some excellent used examples to be found, in what was the seventh generation of the 50-year development of the 911 platform.
The 991 replaced the former 997 with sleeker looks and the appearance of being a larger car, although the actual increase in size was only approx. 56mm. The real difference came in the build quality, the bewildering number of options available and improved drivability.
The original 991 was in production until the second generation 991.2 was launched in late 2016. The second generation introduced new styling that included updated front and rear bumpers, new dual exhaust pipes, new head and tail lights, and color options. The biggest difference however, was the introduction of the new 3.0-litre twin-turbocharged flat-six engines across the entire range.
Now everything is a 911 Turbo or not! See our article on the Turbo cliché for a bigger discussion.
991 Carrera 991 – Two generations of Multiple Choice
There are more versions of the 911 991 Carrera than you can shake a stick at! A seemingly bewildering number of model versions of essentially the same car and confusing distinctions between them. The Carrera, 4, S, GTS, Targa, Cabriolet, 4 S Targa, 4 GTS, GTS Cabriolet etc. Rather reminds one of a scrambled Rubik's Cube – there is a solution and it's far easier than it looks.
Let's deal with the first 991 version – 2011 thru 2016 – one Carrera, multiple configurations:
Engine – All models have a normally aspirated flat 6 engine. There are three versions as follows:

3.4L Carrera – 345HP
3.8L S – 395HP
3.8L GTS – 424HP

Transmission – Any model can have a 7-speed manual or PDK (The PDK is quicker)
Drivetrain – Any model can be two or four wheel drive, except the Targa which is only 4wd
Roof – Any model can be Coupe, Cabriolet or Targa
Now you simply mix and match to find the version that suits you best!
For the second generation 991.2 – 2016 through 2019 – exactly the same logic for the model variation applies, with the exception of the engines. Porsche introduced a flat 6 twin turbocharged 3.0L right across the entire model range. The turbo engine has different tuning depending on the version you pick:
3.0L TT – Carrera – 365HP
3.0L TT – S Models – 414HP
3.0L TT – GTS Models – 444HP
Confused? Well, let's take another look at that Rubik's Cube shall we!
What's the Porsche 911 991 Like to Live With?
Where the old air-cooled 911 was all about getting out the driving gloves, leather helmet and goggles, while prepping yourself to wrestle a beast, the 991 is all sophistication. You can easily drive rapidly to a business meeting and emerge from the 991, un-ruffled and wearing an immaculately pressed Armani suit and tie. Of course, you may have to check your hair if you have the cabriolet version, but the 991 is truly an everyday car, even in suburban traffic.
Porsche went to a different place with the 991 – gone is the raw feeling of the chassis, the lumpy engine idle and no-frills interior. The 991 is sophisticated and a different driving style to what went before. In some respects, it's dull or over refined – which as a daily driven car is a good thing.
Yes, of course, when you hit the floor with your right foot, no matter which version you are driving, there's plenty of power and performance in the 991. You can confidently subject your passenger to reasonably high G loads as you zip through some high-speed corners. But, when you pull over for a refreshment break and stand back to admire the car while sipping a refreshing brew, you have this, "it's so easy to drive" feeling.
Meanwhile, an older gentleman with a rather striking mustache and clad in leather helmet and goggles arrives in an older 911. He looks like he just spent the last hour wrestling a rottweiler that hasn't been fed for 3 weeks! That's the difference between the older 911 and the 991.
Which Porsche 911 991 Would We Buy?
Our choice is the first-generation 991 Carrera 4 GTS with manual transmission. This is going to be the last flat 6, normally aspirated engine, 4-wheel drive, manual transmission 911 Carrera you'll ever going to see. It's essentially the final hurrah to the 7 generations and 50 years of standard Carrera design. Beautiful car to drive and maybe something to hang on to and pass on to the grand-kids! The last of a generation.
Porsche 911 991 Maintenance Costs – Spare Parts – Repairs
You're buying a Porsche, so don't compare running costs to a small domestic car! Yes, parts and some labor costs will be higher than a typical American or Japanese vehicle. However, save for a few notable items discussed below, the 991 is solid and reliable.
The 991 shares some parts with its predecessor the 997 platform and most are readily available directly from Porsche. There are plenty of third-party vendors online that can offer parts at lower cost than Porsche directly. There is already a good deal of experience and expertise in independent Porsche repair shops to help make the maintenance of your used 991 more cost effective.
You're going to pay a little more for an oil change and standard maintenance items, however, don't try to cheap these. It's really important to have the car inspected and serviced by a professional with genuine Porsche expertise. A good mechanical understanding of these cars can help identify issues early and save you money in the long term. See our guide to Porsche repair shops for your local expert or contact us and we'll make a recommendation for you. We also include a guide to the recommended maintenance intervals on the 991.
Porsche Carrera 991 Extended Maintenance Interval
Most high-end vehicles, including Porsche, typically suggest an inspection and oil change every 12 months or 10K miles – whichever is sooner. This seems reasonable – no harm is done by changing the oil and inspecting the car, even if the mileage completed is minimal.
For the 991.2, Porsche stretches the inspection recommendation to 20K miles or two years. This has divided opinion and has caused serious confusion. On one side, owners are happy to spend less on maintenance and believe the car is so reliable that this isn't an issue. Many also believe that the recommended Mobil 1 Oil is more than capable of extended protection in any conditions. Many of them also still believe in Santa!
To put this in perspective, without inspecting the car, Porsche says you can:
Run the engine for 300 hours or 12.5 days straight and maintain a steady 65 MPH to achieve 20K miles with maybe 1 oil change.
Or you could drive from New York to Los Angeles 7 times
Or, if it was possible, you could drive from New York to the South Pole and back – you could see Santa, no wait, that's the North Pole, right?
This also means you could potentially buy a 4-year-old used 991 that's completed 40K miles and has only ever had one inspection! Good luck with that.
Despite the extended maintenance interval, Porsche still recommends an oil change every 10K miles. Taking good care of your vehicle includes an annual safety inspection. No harm is done and the peace of mind for the safety of you, your passengers, other road users and for the health of your engine, exceeds the financial cost immeasurably. Find a 991 where the previous owner has used this philosophy or a low mileage example where you can catch up the service work if needed. We also recommend using a different oil and losing the Mobil 1.
So, if you're in the market for a used Porsche 911 991 Carrera, what should you be paying attention to before you commit to buy?
Pre-purchase Inspection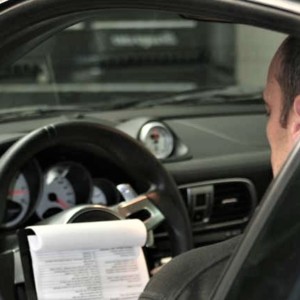 The first step, once you've identified a used 991 candidate, is to get a thorough inspection by a local expert. The pre-purchase inspection is designed to identify mechanical problems that may not be clearly evident at first glance. The 991 is an extremely reliable car and does not have the issues associated with the 996 or early 997. Getting a repair history on the car, if available, is helpful and will instantly identify or eliminate potential problem areas.
The number of owners doesn't necessarily matter with a Porsche – the work and records performed do. Many owners are enthusiasts and will keep all the invoices from service or repairs performed. A great place to identify an enthusiast car is at the PCA Mart.
If a seller wont let you inspect the car, walk away.
Consider who is selling the car. For a private sale you need to know why the vehicle is for sale. If you're buying from a used car dealer, do your research to learn where the dealer got the car. If it's a dealer that specializes in Porsche, well and good. We list some excellent third parties companies who specialize in late model and vintage Porsche. Many of the later cars will end up as CPO at a dealer.
911 991 Potential Mechanical Issues To Watch Out For
Mileage and Service History
On cars approaching 8 years old, the recorded mileage should be approaching 80K. In fact, a 991 Carrera with 80K miles could be in a better condition than one that has an attractively low mileage reading. Low mileage cars can have hidden issues and, while save for a few states, the 991 isn't likely to be a daily driver. 10,000 per year, while acceptable, would be considered on the higher end of mileage at this stage, however it might represent the best value.
If your plans for the car include considerably less than 10K miles per year, for every year you own the car, the years to mileage average drops. Over a 5 year period, this could turn a higher mileage car into a more acceptable one and give a better return upon resale.
Service intervals on the 991 were stretched to 2 years or 20K miles. This is over generous in most peoples opinion and could well lead to low mileage cars missing most of their service intervals. You'll want to take a good look through any documented service history available for the 991 you plan to buy. A clear pattern of servicing on higher mileage cars is essential, but on low mileage cars, timed intervals between service is the key thing to look for regardless of mileage. Every 12 months would be good practice.
Porsche 911 991 Engine Fault Codes, Events and Over-revs
Before buying a 911 991, it is essential to know when the last time the system fault codes were cleared and to check the status of the emission monitors. It's not difficult for a seller to clear the faults just before you arrive for a test drive. Clearing the engine faults also resets the emissions system to a state of "not ready." Emission readiness tests often occur over multiple drive cycles. So, after a reset, these faults may not return for a significant number of miles. Again, this is easy for a competent repair shop to check or indeed the DIYer using a handheld scanner.
It is essential to determining the health of the engine to be able to read this data.
How Hard Has The Car Been Driven?
Taking the engine to the red line for RPM is a good thing, but going over the red line obviously can cause damage. A gear change at red line will actually cause the revs to increase slightly momentarily – nothing bad here. But, if you select the wrong gear, the engine revs to go way over the red line. This is the famous "miss-shift" that has caused many engine explosions.
Thankfully, Porsche engine management records many things – one of the most significant is an over-rev situation. Data is permanently stored within the ECU showing running hours and when engine events have occurred. There are six levels of over-revs recorded ranging from the engine being red-lined through to what would be a potentially catastrophically high RPM event. Events in the first category suggests the car has been properly exercised, but events in the higher categories could be hiding a potential life shortening engine situation.
Many Porsche owners like to go to track days. On the track, gear changes will occur right around the rpm maximum red line. These events will be recorded if they reach the lower levels of the over rev counter. Multiple recorded events in the lower over-rev categories could be a sign of how much track time the car has experienced.
Cars that have be driven on track are not bad ones. The important thing to know is how much track time the car experienced. The miles recorded on track do not reflect the normal wear and tear for an average road mile. Therefore, cars that have experienced lots of track time have, in effect, much higher mileage or wear and tear than is recorded.
With the 991 extended service intervals, over a two year period you could drive the car 15K miles, run three hard track days in the hot summer months and not change your oil one time! Hopefully, nobody is that stupid or at least you have to hope, you are not looking at buying their used 991!
Front Radiators and Air-Conditioning Condensers
The design of the 991 has the placement of the engine coolant radiators and air-conditioning condensers, low down in the front bumper. The position and open vent nature of the design, leaves them not only susceptible to stone impacts, but also to the buildup of debris and dirt stuck close to the side of the radiators.
These front ducts and debris need to be cleaned out regularly or the duct protected by an aftermarket screen. The front bumper has to be removed to reach the radiators and most owners never do it as part of regular service. The 991 is commonly subject to a failure of one of the front duct mounted cooling fans. This is often due to a build up of debris that destroys the fans bearings and can cause engine overheating.
Take a flash light and look closely to see whether the front air intakes are full of rotting leaves and debris when you inspect the 991. Look closely, the debris will be around the sides of the radiators.
Damaged or corroded radiators and AC condensers cannot be repaired and must be replaced. Expect to have to replace a cooling fan on a 991 without the addition of the aftermarket screens.
Transmission – PDK
The 991 features a Porsche-Doppelkupplungsgetriebe which translates to Porsche double-clutch transmission or PDK – now that's when you really need an acronym!
The PDK is an automated manual transmission. Two units matched together – a manual transmission rear section and automated dual clutch front section. The manual transmission rear section is very solid and reliable. Most issues occur with the electronic and hydraulically controlled clutch section at the front of the transmission.
Replacement of a PDK unit can run up to $15K, so it's well worth assessing the health of the PDK through a PPI before you buy. Checking history on the car should also reveal any work completed on the PDK. Check service history for fluid changes and software updates to be sure how well the PDk has been cared for.
The PDk is an excellent combination of automation and manual transmission qualities. Test driving, it should change gear quickly, sharply and smoothly. PDK equipped cars are usually quicker than manual cars due to the speed of gear change. If you thought you could never give up a manual trans sports car, the PDK transmission might change your mind. As for resale, less and less people these days have any idea that a third pedal exists, so the PDK might be the easier sell.
Porsche 911 991 Brakes
The brakes on the 991 are excellent.  Brake pad material does degrade over time, so on low mileage examples check to see when the last brake service was performed. The brake fluid should be changed every few years regardless of mileage.
A complete brake service with pads, rotors and sensors can be quite expensive. So, if you're buying from a used car vendor, look for new pads on old rotors. Both the pads and rotors should always be changed at the same time. There should be a wear lip on the rotor and the size of that lip will determine how much mileage remains. Worn rotors crack or disintegrate, which can be particularly unpleasant when driving!
The 991 came with drilled brake rotors. Look carefully to see how clear the holes are and make sure there are not cracks between the drill holes. Cracks between the drill holes can lead to a much bigger crack and rotor failure very quickly under heavy braking. Brake wear accelerates rapidly when the car is driven on track. So with low mileage cars, it's important to check for premature brake wear due to track driving.
Porsche Ceramic Composite Brakes
The ceramic brake setup was a factory fitted option for the 991 and generally seen on the S, Turbo and GT models. Porsche Ceramic Composite Brakes (PCCB) use cross-drilled, carbon fiber reinforced ceramic discs with special composite pads.  They produce amazing stopping power and are 50% lighter than a standard brake a setup. They also have a considerably longer life than their standard counterparts. However, the expected life of the PCC brakes does not always play out in reality.
If you are buying a Porsche 911 991 that has the PCCB option, it's worth being certain how much life remains on the brakes. Parts for the front brakes alone could run you more than $10,000. Sounds like a good reason for trading-in a car!
911 991 Change Over Valve Campaign
Most recently, the 991 cars have had all of their COV solenoids replaced in a maintenance campaign. Check to see if the car you are looking at has completed that campaign.
The COV device is designed to direct vacuum to effect a change, when requested to do so by an electronic control unit. For example this would include: opening a vent, changing the position of an exhaust flap, redirecting hot air from feet to screen etc. Likely systems affected on the 991 include:
1. Air Cleaner Flap
2. Acoustic Simulator
3. Heater Shut-Off Valve
4. Exhaust Flaps
5. Coolant Shut-Off Valve on Engine Bypass Circuit
6. Tuning Flaps
7. Shut-Off Valve on Heat Exchanger for Gear Wheel Set Oil
8. Shut-Off Valve for Clutch Fluid Heat Exchanger (PDK ONLY)
9. Fuel Tank Vent Valve
These COV change over valves have been an issue on all the 911 cars since the 996. If you experience a failure of any system that contains a COV, it's definitely worth checking for the correct operation from the valve before doing anything else.
Cabriolet Roof
If you are buying a convertible 991, make sure you spend enough time checking the operation of the roof, to ensure it goes up and down smoothly. Many of the known problems with the opening & closing mechanism should have been resolved during the previous owner's time. Most of the top issues are usually simple and inexpensive to fix, but can be annoying if you only discover them when you want to drop the top on your first sunny day.
The top material does degrade over time. Replacement of the top is quite a common job for competent shops. The roof itself will be approx $1000 plus installation. If the top is seriously degraded, make this part of your price negotiation.
Importantly, look for signs of leaks from the roof into the cabin. Look behind the seats in particular. The rear roof drains can get blocked by leaves and debris over time. This results in rainwater dripping into an area of the cabin in which electronic control units are located. It is simple enough to keep the drains clear, but failing to do so can be an expensive and annoying oversight.
Suspension and Tires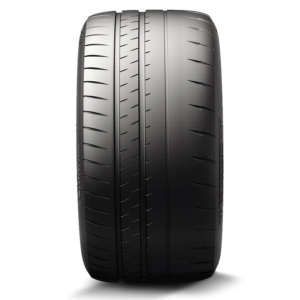 The suspension on the 991 is very reliable. The ride quality varies a little between the early versions and the later ones. Modifications to the design of the suspension for the release of the 991.2 made the car a little more subtle and better balanced.
Naturally, over time wear can occur in plastic or rubber bushings that help to cushion the ride. Listen out for squeaks or clunks over bumps and check for leaks from the suspension struts.
Worn suspension components will typically show up as uneven tire wear. Check the tires thoroughly for smooth wear patterns. In particular, take a good look at the inside shoulders of the rear tires. Many owners miss this wear because it's so far under the car. Rear tires are not cheap to replace. The rear camber setting and wear in the rear control arms on the 911 can often produce excessive inside shoulder wear.
Also, pay attention to the tire DOT date on low mileage cars in particular. This is the date the tires were manufactured and is expressed in two numbers. For example, a DOT of 2413 means the tire was produced in the 24th week of 2013. You'll want to see a date that is no more than 5 years earlier. Low mileage cars in particular have this problem – the tires do not experience wear because of the lack of mileage. However, tires have a shelf life and will degrade while they sit – lots of tread doesn't always mean a healthy tire. A tire that is more than 5 years old could rapidly degrade or fail when you're driving, despite the amount of tread remaining.
Rear Wheel Steering
On the 991.2 Carrera, rear wheel steering was offered as an option.
The system works in two directions. Up to 31 mph, the rear wheels steer in the opposite direction to the front wheels. While this seems strange, it causes a virtual shortening effect of the wheelbase by around 150 mm. This brings increased agility and maneuverability at lower speeds.
Above 31 mph, the rear wheels will steer in the same direction that the front wheels are pointed by the driver. As a result, the effect is a virtually extended wheelbase by 500 mm (19.7 inches). The move allows the car to be more stable during high speed cornering and reduces the traditional 911 tendency for the car to swap ends if you are somewhat, over enthusiastic in a corner.
On cars fitted with this system, it's important to check the alignment and maintenance condition of the suspension components.
Value For Money
Let's face it, justifying the purchase of a 991 using the value for money technique is fraught with difficulty! However, with the arrival of the new 992 models, 991 prices will drop sharply over the next 12 months. The 991 is an excellent car that can be driven daily and yet performs outstandingly on the track. Gone are many of the issues of the past and in general the 991 is reliable, easy and fun to drive. The price gap between a lightly used 991 and new 992 will increase over the next 12 months.