Porsche Sales Specialists – Used or Pre-Owned
"There are more people trying to sell you a car, than there are good cars for sale"
If your in the market for a used Porsche and especially a vintage one, there's a bewildering number of places to look and searches you can perform. It's easy to get caught up and dispirited by the thousands of listings or promotion marketing by companies trying to shift any kind of used cars.
Buying a used Porsche represents an investment – one that could appreciate in value given time and circumstances, especially if you're shopping for a rarer example. Undoubtedly you want to uncover an excellent, genuine version of the model of your choice. If your seeking a collectable model, then identifying and investing in a prime example requires specific knowledge and skills. This is where a used or vintage pre-owned Porsche sales specialist can really help.
Where To Source a Perfect Used or Pre-Owned Porsche?
Porsche Pre-Owned Sales Portal
It seems obvious, but commonly overlooked, is the Porsche dealer network. Some of the best used vehicles are traded-in or go back to the dealerships one way or another. Porsche has an excellent resource in the Pre-owned Portal, which enables you to search country wide for specific models, going all the way back to 1955.  Porsche dealers also offer a certified pre-owned program for later models.
Used or Pre-Owned Porsche Auctions
There are a number of auction websites dedicated to the sale of used cars. Anything goes on most of them!  There is however, a newer site dedicated purely to the sale of Porsche cars and SUVs:
---
PCARMARKET is an online auction aimed exclusively at buyers and sellers of Porsche cars. By only focusing on Porsche, PCARMARKET produces higher quality vehicles with significantly better details than other auction sites. PCARMARKET features different types of auction such as Reserve, no Reserve and Blind Auction formats. More recently, the auction has decided to include different makes of vehicles but still remains one of the better auction sites.
---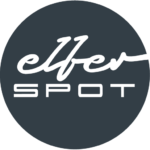 Elferspot is an online magazine dedicated to Porsche. It features a comprehensive set of sale listings – some of the listings are auctions but the majority are classified advertisements for used cars from various vendors. Many of the cars listed come from the specialists we've listed below.
---
Bring a Trailer is a digital auction platform and enthusiast community aimed at more rare cars. BaT Auctions are one of the best ways to buy classic, collector, and enthusiast style vehicles.
BaT curates vehicles submitted and crafts individual auction listings that present the vehicles as they truly are—without superlatives or dubious used-car-lot style language. BaT's knowledgeable community of more than 700,000 users and over 300,000 registered bidders vets each listing so potential buyers can bid with confidence on a rare vehicle.
---
Buy Directly From Porsche Enthusiasts
The Porsche Club of America (PCA) provides a Classified Ads Section section where members can list their vehicles for sale. This is a good resource to find cars that have been well maintained by enthusiasts. To contact sellers you must be a member of the PCA, which requires ownership of a Porsche – tricky if you're buying the first one!  However, a solution exists in the PCA Test Drive program which allows you to temporarily join (with some restricted benefits) so you can pursue the car of your dreams via the classified ad section.
Independent Used Porsche Sales Specialists
If you are looking for an excellent late model Porsche, restored classic or collector car, the following companies typically have great inventory. They all have many years of experience in matching the perfect car to their buyers. In the list you'll find sales, buying services, brokerage, consignment, restoration, collection management and classic parts expertise.