Olsen Motorsports – Naples
Porsche Repair in Naples
239-276-7341
3939 Toll house Dr, Unit 103
Naples, Florida 34114
"I highly recommend Olsen Motorsports in Naples. I've been using the advice and skills of Olsen for the past 5 years while upgrading my 911. The results of this journey have been nothing short of epic! Amazing work, advice and communications. Thank you Olsen Motorsports - you won't find anyone who cares more about your Porsche then they do."
Dustin S.
Olsen Motorsports – Naples, FL
Specialist Porsche Repair Service in Naples, FL
Olsen Motorsports is the PcarWise recommended Porsche specialist for Naples, FL.
Olsen Motorsports proudly serves the Naples, Fl area with more than 100 years combined hands-on Porsche experience. We offer a superior Porsche service for both air and water-cooled coupes and SUVs. Olsen is a specialist Porsche shop that's able to satisfy all your needs from scheduled maintenance through advanced repairs.
Transparency at Olsen Motorsport in Naples, FL is a standard. We use visual technology to capture every bolt we turn or part we change and documented images are sent to you in real time. You never need to ask for an update – you can always visualize progress as it happens.
We provide the full concierge, white-glove service your Porsche deserves. At Olsen Motorsport, we offer unparalleled care and attention combined with technical prowess through our range of services that include Porsche repair, maintenance, restoration, and collection management. Additionally, we provide performance upgrades, engine building services and track car setup through our close working relationship with JRZ suspension.
You'll find a courteous and warm welcome when you visit our Naples, FL Porsche repair shop. We'll listen intently to your needs and will always strive to exceed your expectations. Our numerous five star reviews reflect our customer satisfaction commitment.
We already work with your neighbors from areas such as Golden Gate, Naples Park, Bonita Springs, Marco Island, San Carlos Park, Fort Myers Beach, Cypress Lake, Iona, Villas, Immokalee, Cape Coral, Fort Myers, Lehigh Acres, and Boca Grande in Florida. Come join us!
Porsche Vehicle Specialization
Olsen Motorsport provides repair, maintenance and upgrade services for Porsche models that include:
911, Boxster, Cayman – Diagnostics | Tuning | Repairs | Maintenance | Upgrades
GT2, GT3, GT4 – Specialist Diagnostics | Tuning | Repairs | Maintenance | Upgrades
Cayenne, Macan, Panamera – Diagnostics | Tuning | Repairs | Maintenance
Classic air-cooled cars – Diagnostics | Tuning | Repairs | Maintenance | Restoration
944 | 924 | 928 – Maintenance and repairs
Olsen Motorsport Porsche Repair Shop Details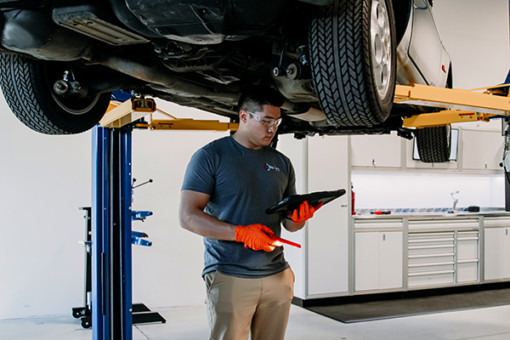 Olsen Motorsports
Porsche Repair Shop
3939 Toll house Dr, Unit 103
Naples, Florida 34114
239-276-7341    Website