Porsche Maintenance Plan for New Cars – Is it Worth Paying for Maintenance Upfront and What Do You Get for Your Money?
Porsche offers the optional prepaid 'Scheduled Maintenance Plan' for its new vehicles. There were changes to the plan more recently, as all new cars now include a complimentary first annual or 10K mile service. Some of these maintenance plans on offer, can run into multiple thousands of dollars.
So, what do you get for your money if you decide to pay for maintenance up front and what are the benefits? We remove the smoke and mirrors to give you a better look at what is actually going on here. No Refunds!
Quick Answer – Don't Do it!
Prepaid maintenance is probably not a good idea! Now, that's not conclusive we know. So, let's take a closer look at what the decision to opt for prepaid Porsche maintenance requires you to understand. We'll also show you the physical maintenance items you'll actually receive and their relevant costs.
Your circumstances will be different from everyone else, so there is no one size fits all answer here. First, let's make sure we understand what the "prepaid maintenance" term actually means.
Porsche Scheduled Maintenance Plan – What's Covered?
Regular maintenance on any Porsche is important and the factory publishes recommended intervals for replacing service or maintenance items. See our guide to maintenance schedules for simplified and easy to use maintenance schedules for Porsche models. The typical physical maintenance or service items required include, engine oil and filter, cabin pollen filters, engine air intake filters, brake fluid and spark plugs. The requirement for these is based on the time and mileage schedule recommended by the factory.
Most Porsche models have similar maintenance requirements. Those are generally an annual or 10K mile oil and filter change with a safety inspection, a 20K mile or 2-year minor service interval, and a 4 year or 40K mile major maintenance interval. This means a visit to the dealer every 12 months. The first visit is complimentary – the second, third and fourth visits become progressively more expensive based on the maintenance required by the schedule and mileage!
Porsche offers the prepaid scheduled maintenance plan in four flavors – 2 years or 20K, 3 years or 30K and 4 years or 40K and 5 years or 50K miles. You therefore, need to pick the plan upfront that accurately covers your expected mileage and ownership period. The amount you pay for the plan, will include the physical maintenance items and the technicians labor charge for completing the scheduled maintenance at the recommended intervals.
What Do You Physically Get For Your Money?
Much of what you're prepaying for, includes the labor costs for the dealer technicians to perform the maintenance work. If we look at a Porsche Macan maintenance schedule for example, and base our calculations on a 3 year, 30K miles plan, the following physical maintenance items would be included in the best-case circumstances:
2 oil filters (the first is complimentary)
18 quarts of oil (the first 9 are complimentary)
1 quart of brake fluid
1 pollen filter and pre-filter element
6 spark plugs
Maybe a top-off of washer fluid?
Using genuine parts and the recommended oil, the parts total for 3 years of maintenance on the Macan is approx. $435.00! This assumes of course, that you reach the 30K miles for the required spark plug change. If you don't reach 30K in the three years, the cost of those maintenance items declines to just about $300! No refunds!
So, if your proposed maintenance plan is quoted in thousands of dollars, you might want to check your wallet!
So, there's nothing else to pay…..or is there?
What's Not Covered?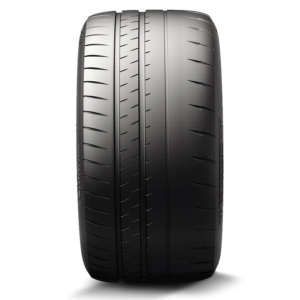 For the first 4 years or 50K miles the new car warranty covers all mechanical repairs, so that's a good peace of mind item. Save for scheduled maintenance items listed above, there aren't too many other things a 4-year-old, sub 50K mile car should need! However, there are a couple of other important items not covered by the maintenance plan, that require careful consideration.
Tire replacement and alignment – this is not included in the maintenance plan. When will you need new tires? This will depend on the original tire on the vehicle. All season tires typically will deliver between 30K and 40K miles. Summer rated, high performance tires, are more likely to need replacement around 20K miles. Of course, climate, driving style and road conditions need to be factored in, but it's important to realize that this potentially expensive maintenance and safety item is not included in the plan.
Suspension Alignment is also not included in the maintenance plan. Road conditions in some cities leave much to be desired. Running over a decent size pothole can send your Porsche out of alignment in an instant and cause subsequent excessive tire wear. Suspension alignment procedures on some models with variable ride height and active suspension, are an extensive and costly process.
Brakes – Roughly, 50% of Porsche drivers will need new front brake pads and rotors before 40K miles. There are many variables that influence brake pad wear, from the use of adaptive cruise control, to freeway driving versus city driving, and of course, if you're consistently late on the brakes, you may need new brakes quicker than you expect! Brake pads and rotors are not included in the maintenance plans and are expensive.
The Benefits
This is a short discussion! Be clear, you either pay up front or you pay as you go – essentially, you pay no matter what! The only real tangible benefit from a prepaid maintenance plan, is protecting against the rise of maintenance costs in future years. That's it!
Fluff – OK, you can get a feel-good factor from "nothing else to pay" in the future, provided that is, you don't need new tires or brakes. However, even with prepaid maintenance, it's not easy to escape from any dealer with a zero balance!
If you're leasing a new Porsche, failure to perform maintenance is going to get you a nasty bill through the mail after you turn the car in at the end of the lease. Rolling the maintenance cost into the lease payment makes some sense. There's no benefit, but it might just feel better knowing that the monthly chunk whisked out of your bank account, covers you for maintenance as well.
Our Opinion
Prepaying for anything makes us nervous! Paying for maintenance in advance requires a little gazing into the future and having certainty about the mileage you'll cover during the time you own the vehicle. Not many people predicted the radical change in life circumstances based on this Covid thing. So, how accurate can you be about your maintenance requirements over the next 4 or 5 years?
Models and usage – If you are buying a 911 for pleasure and pottering around at the weekend, prepaying maintenance probably doesn't work. Under these circumstances, most of your maintenance requirements will be time based and the service mileage intervals are unlikely to be reached. On the other hand, if you're leasing a Cayenne and expect to be doing family road trips or extended business travel, you might well be reaching the 10K miles per year range. That's when it might make sense for a maintenance plan, purely for convenience sake.
No refunds – the maintenance plan stays with the vehicle when you part company with it. So, if you buy a 5-year plan and swap to another vehicle within that time, your prepaid maintenance goes to the next owner – no refunds! If you pay for 30K miles and don't reach that service interval within the plan, you don't get that service! Completing less miles than your maintenance plan covers, will cost you money on unused prepaid maintenance – smoke and mirrors – no refunds!
Limited choices – with the maintenance plan, you're prepaying for service at a Porsche dealer of your choice. You can use any dealer in the country. However, if you want to explore your options and save a little money on basic maintenance items with a specialist independent shop, you can't! Or at least you'd be mad to do so, because you've already paid for the maintenance with Porsche!
Our suggestion is to not prepay for maintenance. Instead, we recommend making an accurate budget for maintenance and saving the money until you need to spend it. Identify your likely mileage over time and get a quote for the scheduled maintenance services to match your expected use. You can track your time and mileage against our maintenance schedules. Then, simply make a budget and save the required money over time. Match your actual mileage against the recommended maintenance intervals as you go. You can adjust your budget and keep your options open in case something changes – what are the chances of a pandemic and lock-down, right?