Porsche Repair Shops in Huntsville, AL
Need a Porsche repair shop near Huntsville, Al you can trust?
Each independent Porsche repair shop, mechanic or specialist listed below, provides services ranging from scheduled maintenance to advanced diagnostics and repairs. These mechanics have experience with repairs of both air-cooled and the later water-cooled Porsche cars & SUVs.
Recommended Porsche Repair Shops | Porsche Mechanics | Specialists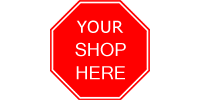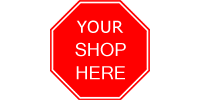 Porsche Repair in For Shop Owners
Exclusive Partner Shop
For Shop Owners, ZZ 99699

888-888-8888
Local Porsche Maintenance Shops:
Adept Automotive
21330 E Limestone Rd.
Toney, Alabama 35773
256-434-7902 Website
Ashley Garage
3207 Governers Dr.
Huntsville, Alabama 35805
256-534-5489 Website
Bryant Brothers
2420 Central Pkwy
Decatur, Alabama 35601
256-272-4697 Website
Christian Brothers
7264 Hwy 72 W.
Madison, Alabama 35758
256-721-4704 Website
Dennis Johnson's
1114 Old Railroad Bed Rd
Madison, Alabama 35757
256-230-0400
Huntsville Automotive
110 Benson Cir NW
Huntsville, Alabama 35806
256-859-8559 Website
Martin's Classic Cars LLC
1320 Putman Dr NW
Huntsville, Alabama 35816
256-801-7933 Website
Russell Brothers
2316 Memorial Pkwy. SW
Huntsville, Alabama 35801
256-539-7766 Website
Schneider Autohaus
3711 Florence Blvd.
Florence, Alabama 35634
256-712-5596 Website
All Porsche Repair Shops in Alabama